Most people keep the cellular phone with them for most of the day. With nearly 300 million smart phone users in America, the trend is growing. That's not a bad thing. Phone applications are opening new doors to health and wellness. From tracking miles to offering workouts on the go, the mobile phone is helping fitness enthusiasts stay on track. Here are five ways smart phones are revolutionizing the way users stay healthy.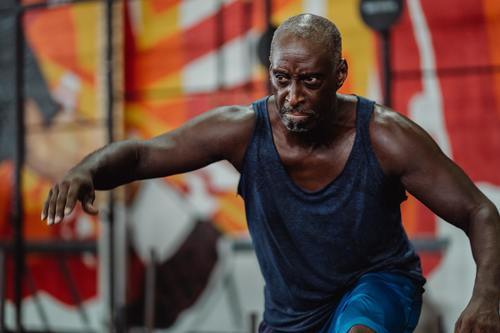 Assisting Healthcare Providers
Did you know that healthcare providers use mobile phones to take vitals remotely? Gadgets allow the refurbished iphone to monitor, track, and record health status. This seamless data flow promotes higher efficiency in patient care. Real-time communication ensures greater collaboration and consultation to help doctors find a tailor-made solution to fit each patient's needs.
This remote option is convenient for patients who are taking advantage of the growing telemedicine trend. Visiting a doctor through a mobile app means combines technology and healthcare in a way that offers patients on-the-spot assistance, if an in-person visit is not an option.
Tracking Steps
After dropping the children at school, going to work, and running errands, some may feel that daily living is a workout. Smart phone step trackers help users to keep track of how many miles they've walked in a day. It turns out most people walk an average of two miles per day. Quantifying steps helps to motivate the health conscious consumer. Improved physical and mental fitness makes a person feel better overall, prompting healthy eating and accountability.
On-the-go Workouts
Smart phones pack a plethora of entertainment options, including videos from a variety of providers. This gives athletically minded mobile users the ability to workout whenever they want. From yoga to high-intensity programs, these tiny smart phones provide a large selection of healthy video-on-demand options. So, breathe, jump, and move at home or at work. It just takes a few taps of the finger to begin a mobile exercise session. Tone and target muscle groups or get some much-needed motivation from high-octane fitness gurus who get users hyped. Some fitness apps even offer ready-made gym routines for cardio or muscle bulk, giving users fitness options at every moment of the day.
Diet Planning
From counting calories to managing a complex diet regime, fitness apps can do it all. Concentrating on healthy eating is easier than ever with applications that plan meals. Maximize every bite and analyze the benefits of healthy eating.
Community Support
Like-minded fitness aficionados flock to online communities, which offer information, support, and encouragement. Smart phones make it easy to place the power of a fitness community in the palm. The benefits of technically generated social groups are clear – connecting, networking, and helping others bring about positive, healthier, and happier lives.